How Much Do Dental Veneers Cost
How much do dental veneers cost?
Dental veneers are thin custom-made shell coverings that cover the front surface of the teeth and improve their appearance. Veneers do an excellent job of changing the color, size, shape, length, or general appearance of your front teeth. They are usually made from porcelain, although veneers manufactured from resin composite also exist.
How do dental veneers work?
Dental veneers mask the general appearance of your front teeth and give it their appearance. So if your veneers are perfectly made to fit your teeth, they would give you the appearance of having a perfect set of teeth and your smile would be as shiny as ever.
Who should get dental veneers?
If you have any of the following dental issues, veneers may be ideal for you:
Discolored teeth
Worn-down teeth
Chipped or broken teeth
Irregularly-shaped, uneven, or misaligned teeth
Wide gaps between your teeth
Before going on with the procedure, your dentist would tell you how veneers can help your condition, and the best type of veneers for your teeth.
Are dental veneers worth it?
Dental veneers have their pros and cons. Some of the benefits of getting veneers include:
If done correctly, getting veneers is probably the easiest way to improve the appearance of your teeth and smile.
Veneers can hide virtually any kind of visible tooth defect.
Porcelain veneers are quite durable, and they last for many years.
They are stain-resistance and would not change color with time.
They do not require the extensive shaping that crowns do, and they offer better aesthetics.
On the other hand, here are some of the disadvantages of dental veneers
The procedure is a permanent one. Once your dentist fixes your veneers, it cannot be undone
It's possible for dental veneers to come loose over time
They do not solve internal problems such as tooth decay.
They are not suitable for people that clench or grind their teeth.
Veneers do not change color with the rest of your teeth. So, there could be awkward differences in your smile as the veneers age.
To know if getting veneers would be worth it, you should discuss your options with your dentist. And if your dentist thinks they're perfect for you, there's a good chance they'll be more than worth it.
How long do veneers last?
Dental veneers typically last for 7 to 15 years. After this period, you would need to replace them.
How much do dental veneers cost?
In America, the cost of porcelain veneers could range from $700 to $2000 per tooth. In Costa Rica, on the other hand, you can get the same quality of veneers for less $400 or even less. Many Americans shy away from getting veneers, even after their dentist has recommended them, because of the high cost. Moreover, the procedure is considered cosmetic and not covered by insurance.
If you've been unable to get veneers because the procedure is cost-intensive, it would be okay to consider dental tourism in Costa Rica. When you travel to Costa Rica, you can get the same quality of dental veneers you'd get in America at a fraction of the cost. Schedule a free consultation with Dr. Bernal Soto today, and he'll be glad to know how he can help.
How Much Do Dental Veneers Cost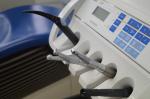 The cost of dental veneers can vary greatly, but the starting cost is around four hundred dollars. Every dental provider offers dental veneers at a different price, which is why smart shopping is so important. Many factors determine the cost of veneers from dental clinics. Veneers can be made of multiple materials, but porcelain is by far the most popular and most realistic option.Porcelain veneers can cost ...
Dr. Bernal Soto Dentist Costa Rica
+506 7031 0458
Rohrmoser Plaza Mayor 3rd floor
San Jose
Costa
Rica
View Larger Map